One Clever Way Brands Can Win at Branding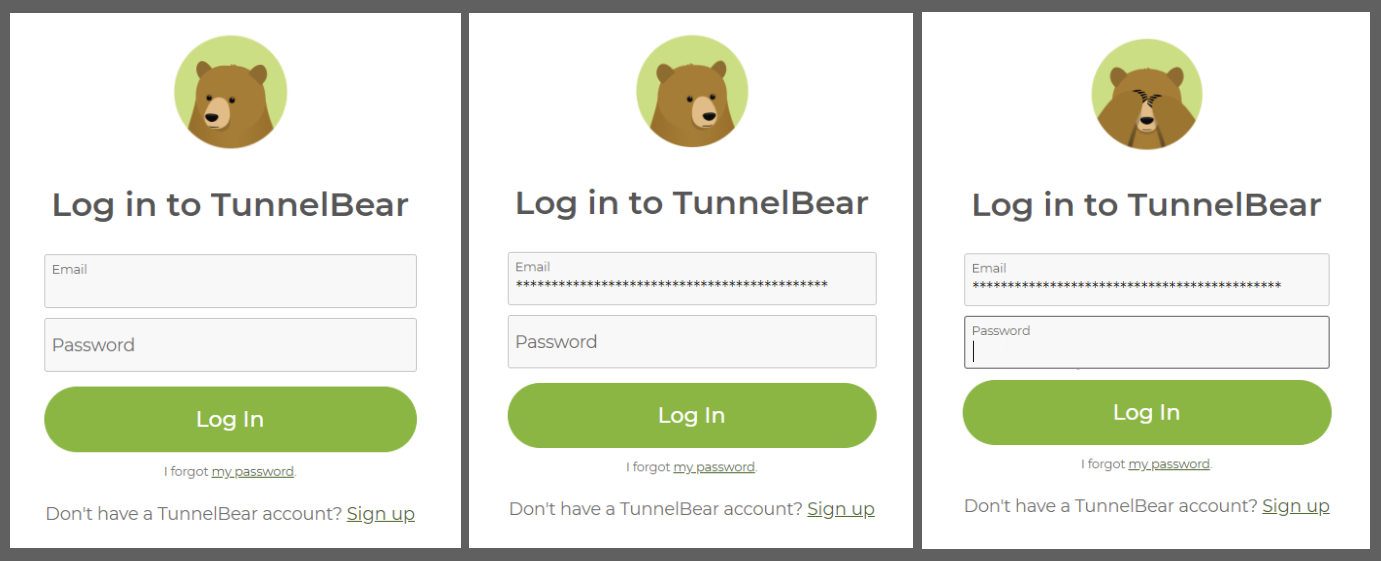 I love when companies put in the extra effort to do something cool that serves no function other than to be fun.
👉 You've see hidden messages sewn into lululemon clothes.
👉 You've see Intuit Mailchimp's animated shaky monkey finger when you're about to launch a campaign (I think they got rid of that actually).
👉 You've seen Jeep hide little Jeep icons around the vehicle.
👉 You've seen Porsche AG design their key fobs in the shape of the car.
Shout out to TunnelBear for making a cool animation on their login screen.
As you type, the bear follows your cursor. Then when you input your password, it covers its eyes. How cool is that!?
Did it have to do that? No. Does it serve a purpose? Not really. Is it cool and fun? Definitely!
Their entire site and platform is loaded with fun animations that they didn't have to do, but did anyway.
When companies do this, it sets a tone for the branding, makes them memorable and likeable, and has people like me shouting them out on social.
So, in that sense, it does serve a purpose.
Need help with your marketing activities?
If you're looking to make a move with your marketing, reach out to us. We are priced fairly, we're straight shooters, and are the very best at what we do.